K&Co. Event // TRULY PROUD, a Pride Rooftop Party in Minneapolis
By Kastina / January 10, 2020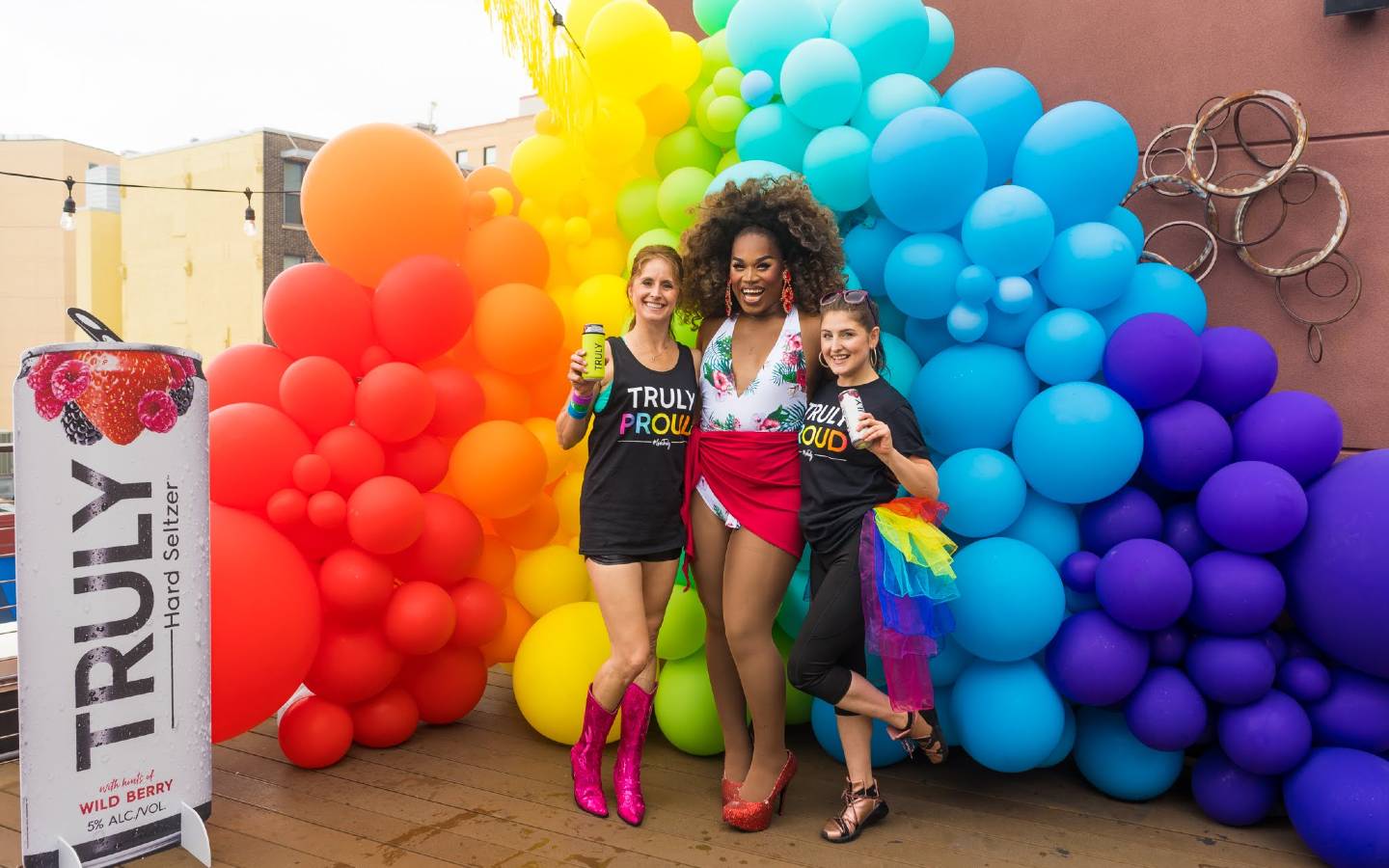 A visual showcase of Kastina & Co.'s 2019 collaboration with Flip Phone Events & Boston Beer Company's hard seltzer brand, 'TRULY' for Minneapolis, MN Twin Cities Pride Festival. CRAVE hosted the rooftop party at their location downtown post-parade. Helping us to host the guest was Queen Miss Thunderkat. Miss Thunderkat also helped us sell charity shots and 100% of the proceeds went to Out Front, a Minnesota advocacy group working towards LGBT equality. 
Photos by Darin Kamnetz.
Balloon Installation by Girl Friday Creative.
Custom Made Promotional Items: Imprint Engine.
We think we can safely say all the best things came together that day on that outdoor Minneapolis Patio: Free Drinks, Rainbows, Bio-Degradable Balloons, Support to Inclusive Rights, Great Guests, Music and some easy drinking hard seltzer. Overall we were so grateful to get to participate in the one of the best Pride Parade Festivals in the country here in Minneapolis.