A COVID Safe Wedding Done Right
By Kastina / December 2, 2020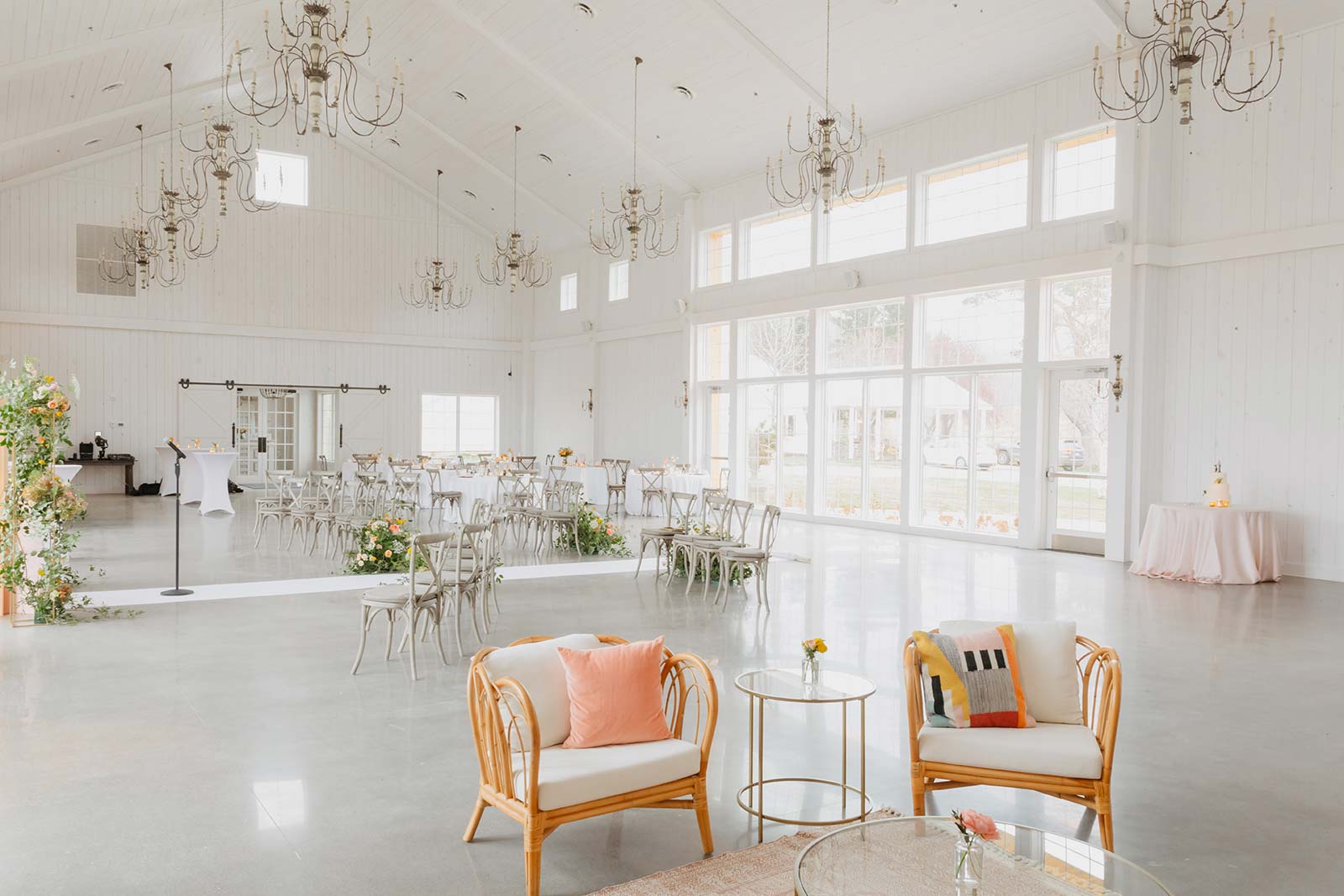 Kastina & Co. had a few weddings that held out in 2020 and navigated the challenges of planning for a COVID-safe wedding experience. Brooke & Justin planned their COVID safe event at Willow Brooke Farm in Red Wing, Minnesota. It was one of our favorites examples of how we were able to do weddings this year. With 28 guests in a 300 person venue, we had lots of room to spread out and social distance.
The ceremony, dinner, and reception were all took place in the brand new White Willow Barn on the farm. Assigned seating was done for both the ceremony & dinner. Households were grouped by 4-6 people and were given a ceremony row as well as a table number for dinner. Dinner tables were spaced 6′ apart. The bride and groom sat at a sweetheart table instead of a traditional head table next to their wedding party. A separate lounge area was brought in to help offer even more seating & distance for guests to break away to (this was very much appreciated by guests that flew in & grandparents). Masks were of course required by everyone on-site. Days before the wedding Kastina & Co. sent out a "COVID Safety" message outlining clear expectations of our plan to keep everyone safe. Expectations messages were sent to both the wedding party and vendors.
We won't lie to you – getting down to the end of planning was hard on the couple as the Minnesota COVID safety regulations continued to change right down to the week of the wedding. Luckily the bride loved a modern, clean, cheerful aesthetic which all came together to make their day just that – modern, clean & cheerful. Take a look at how we helped create a COVID-safe wedding day for Brooke & Justin at Willow Brooke Farm.
VENDOR CREDITS:
We're happy to work through problems big and small – even a global pandemic. So when you're ready, let's get going. Shoot us a message to see what we can, safely, create together.