Difference Between a Venue Manager & Event Planner
By Kastina / March 4, 2019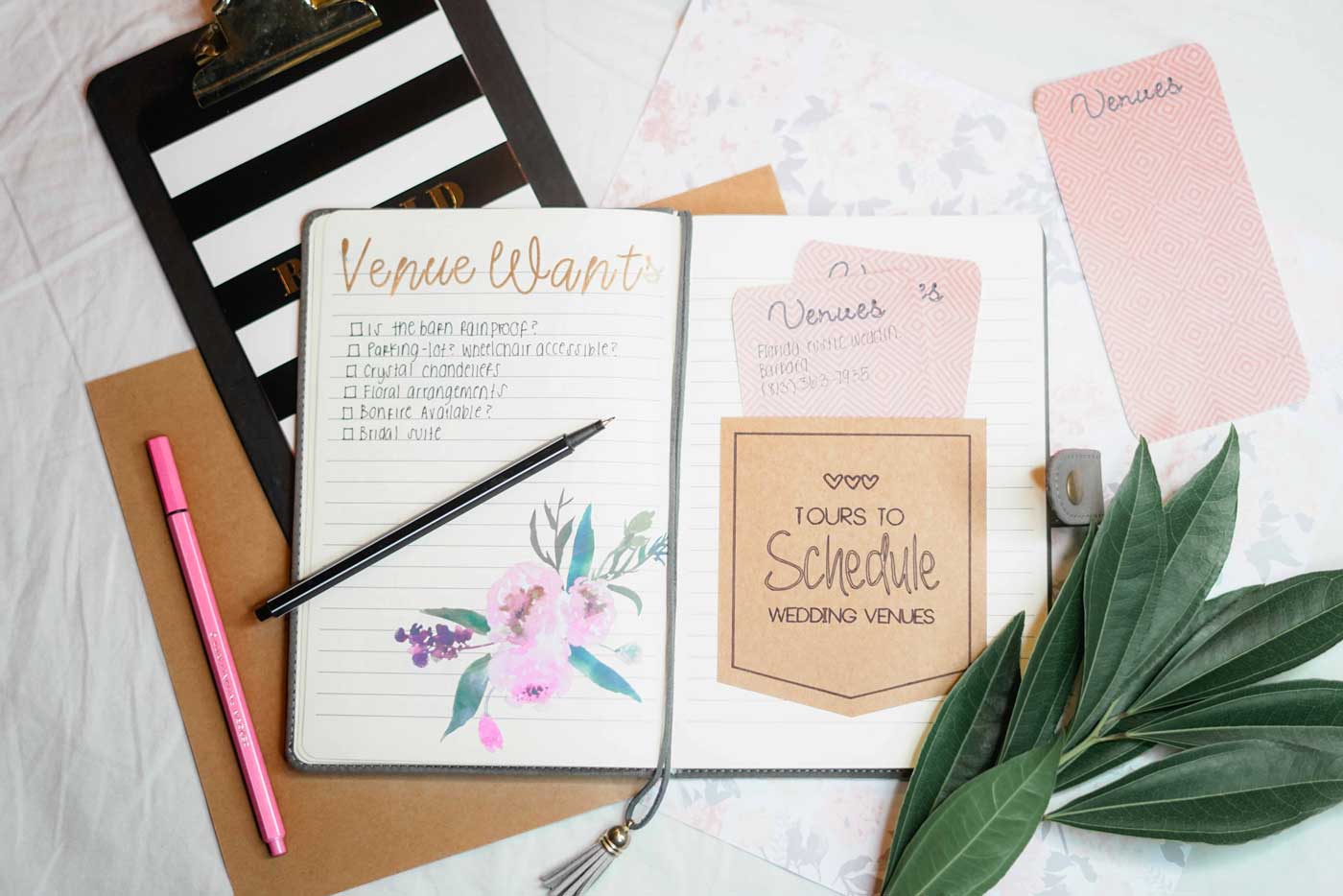 Coming from years as an event venue manager I thought it might be helpful if I break this one down for all of us once and for all.  Although the difference can vary between types of events – we'll roll with weddings and the responsibilities typically involved with a wedding.
VENUE MANAGER
The Event Venue Manager is in charge of just that, the venue. You signed a contract and they are in charge of ensuring that is upheld and the space operates effectively for your event. Electricity, lights, water, plumbing, heat/cool, wifi, and all direct facility-related responsibilities. A lot of 'behind the scenes' management. I think of being a venue manager as I would a stage manager during a production; they are calling the shots in the 'back of house'. Here's an example list, 'cause we all like lists:
Venue Manager Responsibilities:
Unlocking the doors
Turning on the lights (fixing those lights if they are out)
Ensuring the space is clean and clear (cleaning if it's not, mopping/sweeping)
Ensuring floor plan is correct including all tables and chairs provided by the venue
Ensuring any other contracted equipment is set and ready (ie. audio or visual, easels, signage)
Answering parking & load-in related questions
Directing vendors to correct entrances during load-in & load-out
Coordinating with vendors about any electrical & water/plumbing needs
Coordinating with vendors regarding any venue related installations (ie. hanging chandeliers)
Coordinating with vendors regarding cleaning up post-set-up, trash receptacles, and storage needs
Ensuring building temperature is controlled and maintained
Ensuring the venue's first aid kit is prepared and available
If they provide 'in-house sound' through their speakers, ensuring that is managed during the event
Helping to provide space and safety for guests with special needs (nursing mothers, or grandma got overheated during the outdoor ceremony)
Maintaining cleanliness & stocking of bathroom facilities
Assist in managing any unruly or intoxicated guests (alongside bar manager, important for liability reasons)
Coordination with any on-site security, also for any unruly, intoxicated guests or any medical emergencies
Coordination of load-out & locking up of venue at the very end
What they are NOT in charge of (a short overview):
Directing your detailed timeline and you, the wedding party, your family, and generally not in charge of micro-managing your guests (ie for a sparkler send-off at the end of the night)
Your stuff – typically they are not in charge of setting up your decor (ie special signs, table numbers, guest book, place cards)
Your vendor service details – they aren't in charge of double-checking that the DJ plays certain songs or that the florist remembers to put flowers on your cake etc.
EVENT or WEDDING PLANNER
An Event Planner or Wedding Planner is in charge of you, your guests and often directing your vendors too. They call the shots – keeping the timeline moving as the pieces fall into place during set-up throughout the event and into tear down. The event planner is the overall event leader since they are representing you, the client, and all the goals, visions and dreams you discussed leading up to the big day. You can't work the day-of so this person handles all the little details you brought into the plan that your other vendors aren't in charge of; they tie it all together and direct the flow. Overall the planner handles all the visible details – 'front of house' details. Of course, your planner also helps plan the entire day, even before you get to the venue – they make sure the entire experience comes together from start to finish.
I like to think of being an event or wedding planner like being a director of the show.
Other than all the planning & logistical organization leading up to the big day – here's an example 'Day-of Coordinator' list condensed into sections.
'Day-Of' Planner Responsibilities:
Decor Set-Up – items you provide, created, or ordered on your own that are not contracted through any other vendor.
Welcome Sign, Guest Book, Card Box, Cake Topper, Program Sign, Escort Carts or Seating Chart, Unity Symbol, Table Numbers, Favors, etc. etc.
Vendor Details – double-checking special details you've planned with your vendors
Did the florist remember flowers for the cake? Did the DJ remember your officiant wanted a handheld microphone? Is the photographer keeping up with the timeline and shot list? Did the shuttle show up to the right door at the hotel? Have we all double-checked the audio is working everywhere?
The Timeline – As the director of the show, they are the one calling the shots, cueing the starting points, ensuring everyone is running on-time and if someone or something falls behind they are problem-solving on the fly. Managing and directing all the moving parts and ironing out glitches is the majority of the day.
Ensuring set-up is done prior to guest arrival
Ensuring transportation is running smoothly
Cueing the prelude music
Lining up the officiant and wedding party for the ceremony
Cueing the ceremony/processional
Lining up the wedding party for the grand march
Cueing the grand march
Cueing the toasts
Cue cake cutting or opening of dessert
Ensure late-night food comes out or is ordered
Coordinate with late night transportation
Clean-Up & Load-Out – Not all planners stay for clean-up (K&Co does), some might pack-up after dinner and leave you with a few things to remember at the end, but here's what it should look like.
Clean-up & pack-up any special ceremony decor (unity symbol, aisle decor, programs)
Pack-up any dinner decor (table numbers, guest book, cake topper, cake cutting sets)
Clean-up and pack-up any other personal decor, ensure that you've gathered all your personal items from any dressing rooms.
Ensure that gifts and cards go home with whomever you designated
Coordinate and keep on-time any vendors coming for tear-down (typically florist)
Final Review
I like to use a theater analogy a lot considering event production. Your venue manager is in charge of the stage, set pieces, load in, load out; overall all the behind the scenes policy and procedures, a lot of logistics the wedding clients and their guests never see. Your event planner is your director. They direct you and the show cues; everything your audiences' attention should be directed towards.
I hope this detailed list helps everyone! THE END.